It's holiday time in Port Macquarie so "Slow Down, Kids Around."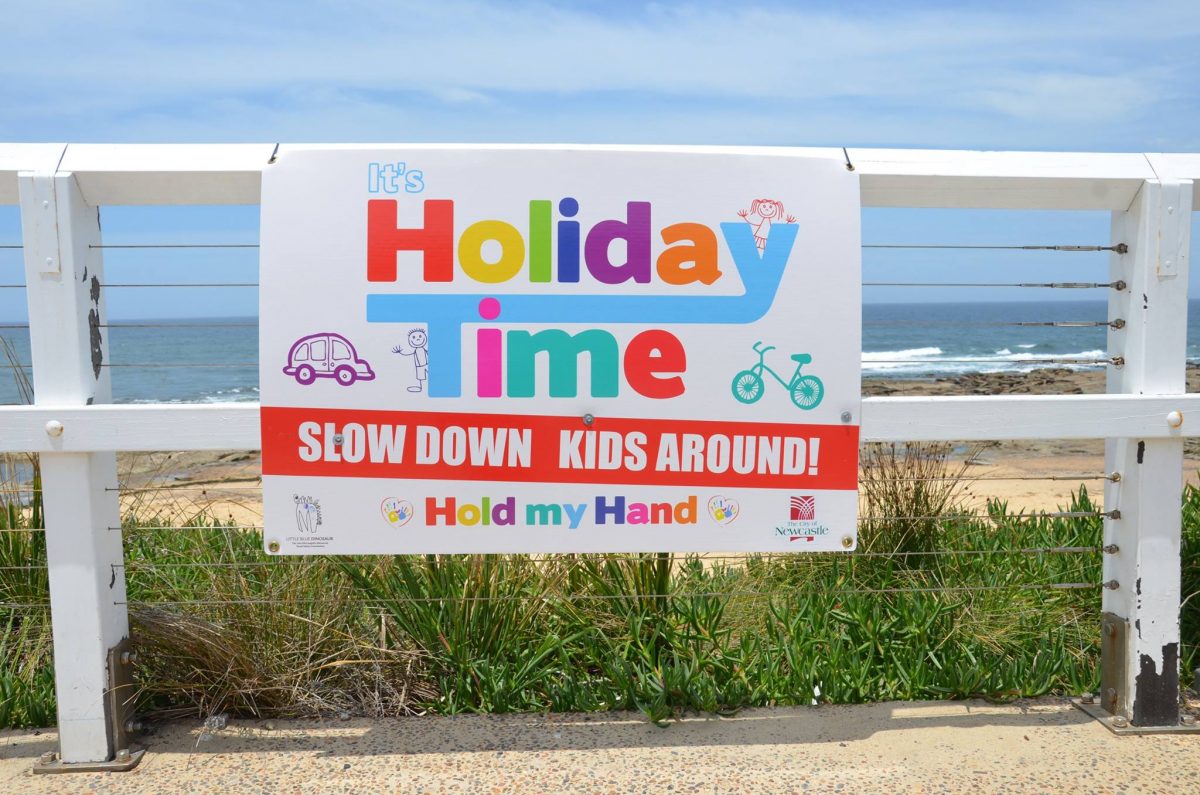 Port Macquarie is one of Australia's most iconic holiday time destinations and as a result, receives many visitors at this time of year.
Such large, seasonal influxes of tourists has a profoundly positive effect on the local economy but also brings with it, its own set of inherent problems.
It is an absolute necessity to improve local roads and develop infrastructure that can cope with the holiday surges in both vehicles and pedestrian traffic. Creating a safer environment for children and families on holiday is a fundamental aim of the Little Blue Dinosaur.
To promote child road safety at this busy time, Port Macquarie-Hastings Council has once again partnered with child pedestrian and road safety foundation, Little Blue Dinosaur and installed over 200 bright and colourful 'Holiday Time: Slow Down Kids Around' and 'Hold my Hand' road safety signs.
Signage has been installed around Town Beach, Flynns Beach, Lighthouse Beach, Lake Cathie, Bonny Hills and North Haven, and is a highly visible reminder for motorists, tourists and locals to help keep children safe, particularly around roads during the busy holiday period
With holiday season upon us and many visitors flocking to our region, it's important that we all take extra care on our roads, taking note of the simple mantra: Holiday Time: Slow Down, Kids Around.