When can I get my L's ?
You are eligible for your L's as soon as you turn 16.  You need to study the Drivers Knowledge Test, go to the RMS with proof of identity and sit the computer test. You will be required to answer 45 questions from a bank of approximately 600. If successful you will receive your log book and learners licence.
Ensure you view online or purchase a copy of "A GUIDE TO THE DRIVING TEST" and "THE ROAD USERS HANDBOOK". These are available from the RMS and are invaluable as study tools for your computer test.
Click on the link below for the practice knowledge test
RMS ONLINE DEMONSTRATION DRIVER KNOWLEDGE TEST CLICK HERE
Click on the link below to book your RMS L's test
BOOK YOUR RMS L's TEST CLICK HERE
Can I drive now?
Now you have your L's, you must only drive with a supervising driver.
Boost Driver Training recommends you take a professional lesson as soon as possible to establish a good skill base that can be built on by mum or dad, or a fully licenced supervising driver.
If the learner has a one hour lesson with a professional driving school, this can be entered in the logbook as three hours. This can only be done a maximum of ten times. This is then recorded in your logbook as 30 hours.
Whilst on your L's you must abide by the road rules and if you lose 4 demerit points or more you will lose your learners licence.
When can I get my P's ?
The learner must be aged 17 – 25 and have logged at least 120 hrs of driving experience in their logbook.  At least 20 hours of these must be night driving.
You will be required to do a practical assessment. This requires you taking the RMS assessor for a drive on a predetermined route. The assessor will assess your driving ability in a range of driving conditions.
If you are over 25 years of age a log book is not required.
If you pass the practical assessment you will be issued with your RED P's.
Clink on the link below to book your P's test at the RMS
The Learner Driver Log Book has gone digital
The digital log book apps provide similar features as the paper the log book for you and your supervising driver, including a record of your total driving experience and learning goal achievements. You will need to include the details of your licence and the name of your supervising driver in your chosen app before you begin recording your driving experience.
The app will keep you updated on your driving progress. When you have met the log book requirements, you can electronically submit your details to Roads and Maritime before you book your driving test.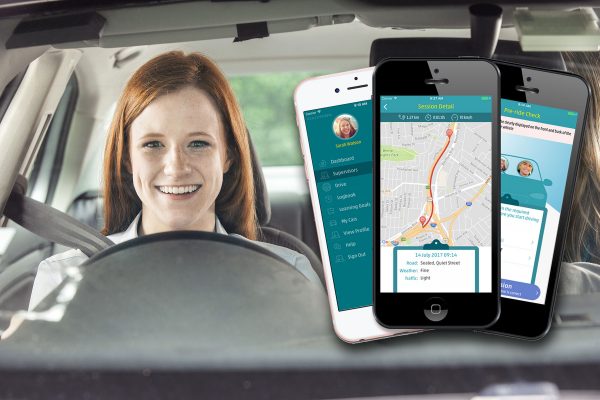 Call us to BOOK A DRIVING LESSON
Phone Boost Driving School Port Macquarie and get on the road quickly and safely.